February 10, 2017
About Me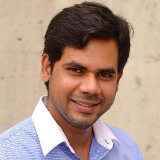 Hello there, I am Shivakar Vulli.
I currently work as Lead Software Engineer at Cogo Labs, where I build distributed systems in Go.
Before Cogizo, I worked at In4mation Insights as the Managing Director of Information Engineering and High Performance Computing. At In4mation Insights, I worked with a number of Fortune 200 companies, including, CPG/FMCG retailers and manufacturers, B2B and B2C online retailers, restaurant chains, hotel groups and aftermarket retailers in designing and developing innovative architectures and SaaS products for price, media & promotion planning and optimization, marketing mix analysis, site location management, historical data management, sensory analysis and new product forecasting.
My professional education includes degrees in Mechanical Engineering and Computer Science and I find myself drawn to multi-disciplinary problems. During graduate studies, I had the privilege of working on a number of projects with a concentration in artificial intelligence, robotics, evolutionary algorithms, agent-based models, multi-objective optimization, artificial life, computer vision and anomaly detection. More details on my education and experience are available in my resume.
In general, I am interested in anything related to science, technology, and philosophy. However, I am currently passionate about three directions for R&D:
Artificial intelligence, machine learning and evolutionary computation. I am particularly interested in Generative AI and its applications to product design.
Natural language text & speech processing and synthesis with applications to automated news analysis.
Robotic networks and internet of things with applications to navigation in structured and semi-structured warehouse environments.
I am always happy to make some time to be involved in interesting projects. So, if you would like to get in touch regarding contract work, speaking engagements, discuss on any fields that I might be interested in or have a few comments or questions, please feel free to drop an email at svulli@shivakar.com.